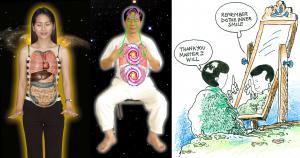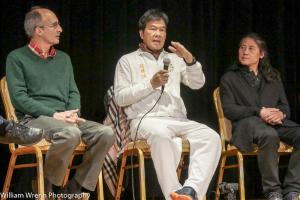 Mantak Chia, Lianje.Zheng, Mark Setton at 2016 Eastover Symposium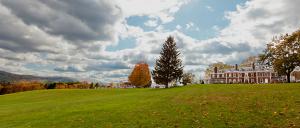 Expansive Views, Meadows, Forests, Wet land, Beaver pond
At 73, with a young child at less than 2 year old, the teacher for 4 decades on Taoist secret to longevity and vitality, a real treat to the public, $595/6 days
The universe has an abundance of energy that can enhance and multiply our enjoyment of life. All that we need to do is to be connected to the source."
— Mantak Chia
LENOX, MASSACHUSETTS, UNITED STATES, June 10, 2017 /EINPresswire.com/ — Jun. 9 – 14 • Inner Alchemy Qigong Tao Basic
Jun. 14 – 19 • Fusion I, II and Buddha Palm Qigong
Jun. 14 – 19 • Chi Nei Tsang I Massage Training with Karin Sorvik
Jun. 19 – 25 • Tok Sen and Life Pulse Massage
June 23 – 30th Symposium of Medical Qigong, Taichi and Eastern Medicine
Location: Eastover Estate and Retreat, Contact: 866 264 5139; events@eastover.com
http://eastover.com/mantak-chia.html
Grand Master Mantak Chia Arrives Today at Eastover Estate & Retreat Center for His 3 Week Universal Healing Tao Teacher Training and our 2017 Medical Qigong & Eastern Medicine Symposium
Join us June 9th–25th for UHT Teacher Training with Mantak Chia, renowned Qigong/Taichi Master and author of 57 books on Taoist healing, sexuality and longevity.
This is a rare opportunity to learn from Grand Master Mantak Chia, named the Qigong Master of the Year by the International Congress of Chinese Medicine & Qi Gong in 1990 and 2012, and No.18 of a list of the 100 Most Spiritually Influential People published in The Watkins Review 2012. He's taught tens of thousands of students and certified well over 1,500 practitioners worldwide. NCBTMB credits apply.
Chi Nei Tsang, or CNT, is an ancient healing modality combining both Chinese and Thai methods of abdominal massage and meditation. The abdomen is the place where our body's nervous system, blood vessels and lymph glands cross paths, as well as the place where tension, worry and stress accumulate and create disturbances to these systems. By massaging through the physical knots and tangles created by these disturbances, Chi Nei Tsang detoxifies, energizes and stimulates our bodies helping us to avoid and recover from maladies such as indigestion, constipation, bloating, insomnia, poor skin quality and the inability to lose weight. Beneficial in so many ways, Chi Nei Tsang is a unique and amazing practice for lifelong radiant health and well-being.
Eastover Estate & Retreat Center is a 600-acre sanctuary and residential holistic retreat center in the cultural hub of the Berkshires ~ minutes from Tanglewood, Shakespeare & Company, The Norman Rockwell Museum, Jacobs Pillow & other cultural venues. It's an ideal location for teachers, groups, organizations and companies seeking retreat training with vast grounds that can accommodate fairs & festivals of thousands of people as well. We have a sun drenched café, terrace dining, library, tea room, indoor pool, camping grounds, luxury accommodations and affordable lodging including two dormitories. Dedicated to facilitating ecological and holistic retreats and group trainings, we offer spacious workshop/studio facilities – including commercial kitchens for cooking classes.
Eastover is not affiliated with any specific spiritual tradition. Its eclectic open-hearted receptivity to a broad array of groups and teachers aims to support the continuing emergence of holistic and ecological ideas capable of renewing our culture and leading the way to a sustainable planet. Our mission has been to implement a socially responsible business model, keeping our land in its natural state – as an oasis for many generations to visit and take refuge in. We've built a state-of-the-art greenhouse water reclamation plant and installed LED lights powered by solar & wind turbines. Additionally, our organic garden serves as a source for our delicious meals.
Yingxing Wang
Eastover Estate and Retreat
866 2645139
email us here
Sexual Taoist Healing with Master Mantak Chia

Source: EIN Presswire